Coolant Pump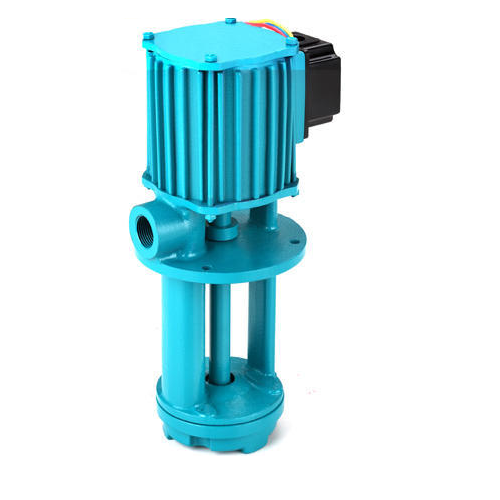 Coolant Pump
Product Description
We have achieved a distinct position in the market by providing Coolant Pump. Our offered coolant pumps show the hard work of our competent workers who process the products with perfection by utilizing finest material & innovative technology. We are offering the whole gamut of coolant pumps in modified options & different stipulations at very nominal rates.
Features:
Durability
High strength
Rugged design Range:
All Coolant Pumps are manufactured as per IS: 2161 Ratings:
Coolant pumps are rated for continuous duty (S1) at an ambient temperature of 40 DEG C Voltage & Frequency:
Coolant pumps are manufactured with class insulation, Class and provided on request.
Winding:
Modified polyester enameled copper wire which is tested as per IS : 13730 is used for winding of all Coolant pumps
Additionally high dielectric and mechanical strength material is used for slot insulation. STATO Electrical stamping are of CRNGO material with grade M-45, C-6 coating with lower losses Rotor & Shaft:
Pressure aluminum die cast rotors and shaft of EN8D steel material is provided in all Coolant pumps Inspection & Testing:
All components are manufactured and inspected on latest precision machineries and calibrated instruments to give years of maintenance free operation.
All pump sare tested as per relevant Indian standards in latest and well equipped testing Industries
Contact Us
28/14, Dhayari,, Pune, Maharashtra, 411041, India
Phone :+918035928461